Tough against the elements. Soft to the touch.
Sc_Fiber is a patented aerogel yarn composite that delivers best-in-class thermal efficiency.
Solarcore fiber utilizes the thermal advantages of NASA's polymer aerogel combined with a PFC-free polyester yarn to make a composite that combines well with other fibers to deliver temperature regulation, moisture management and anti-microbial benefits.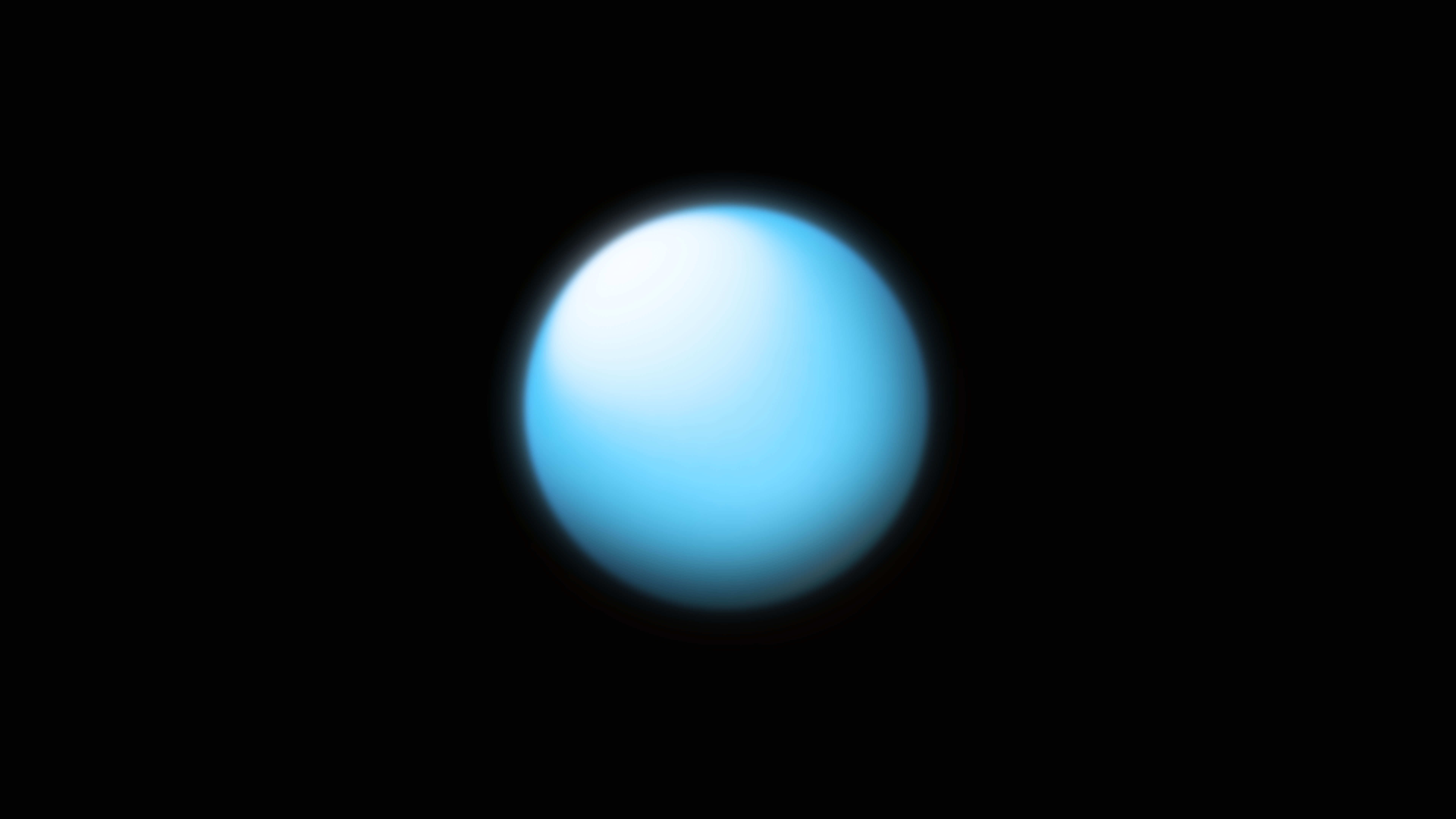 How Can Sc_Fiber Improve Your Product?
Sc_Fiber is the perfect yarn to incorporate with other standard fibers to improve performance in the areas of temperature regulation, moisture management, anti-microbial and other desired surface textures. This is perfect for many different products from apparel, footwear, accessories and many government apparel needs.
Initial CLO testing results show not only does Sc_Fiber outperform similarly weighted base layers, but it also beats more lofted bulkier fleece and thermal weight fabrics.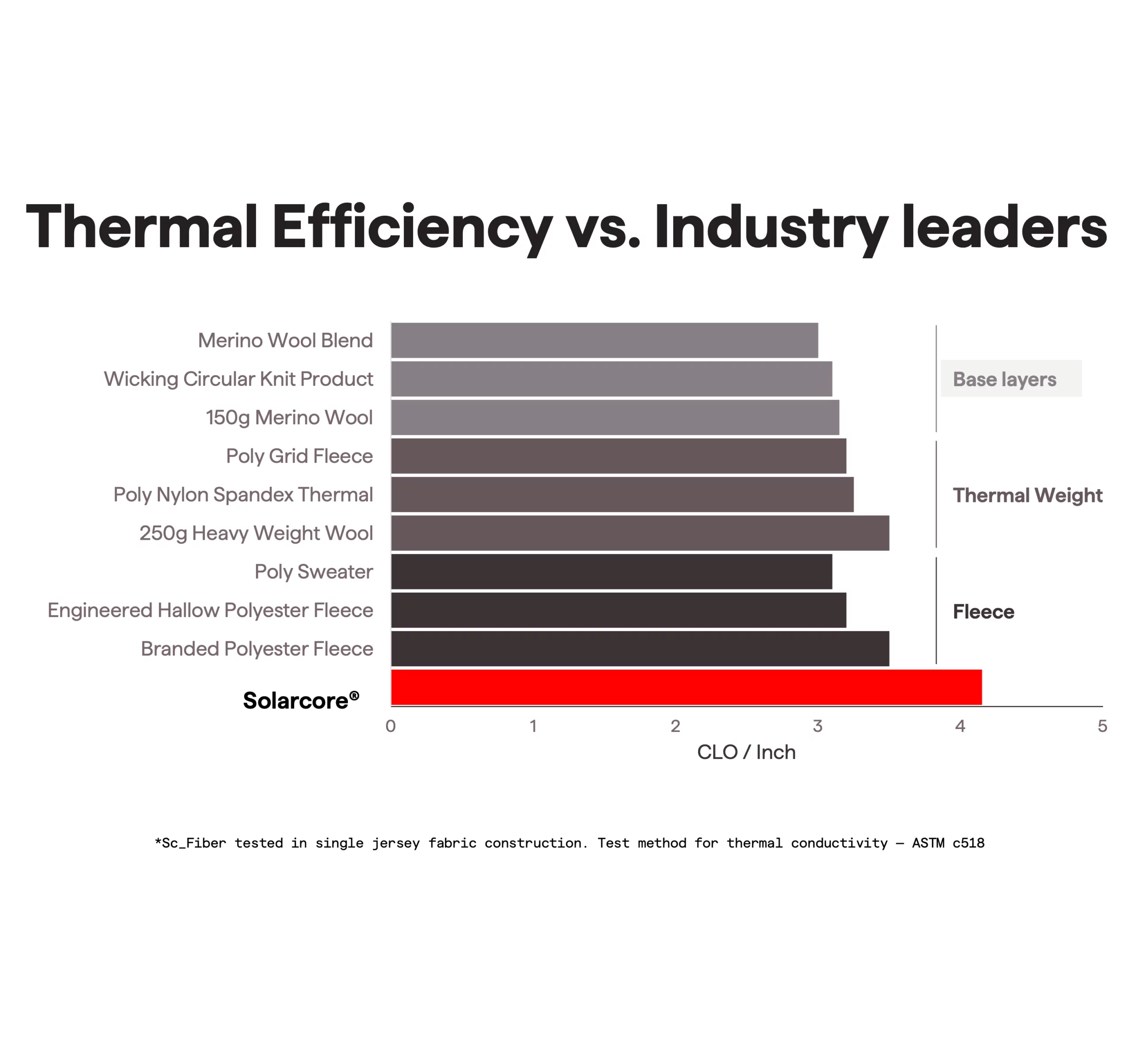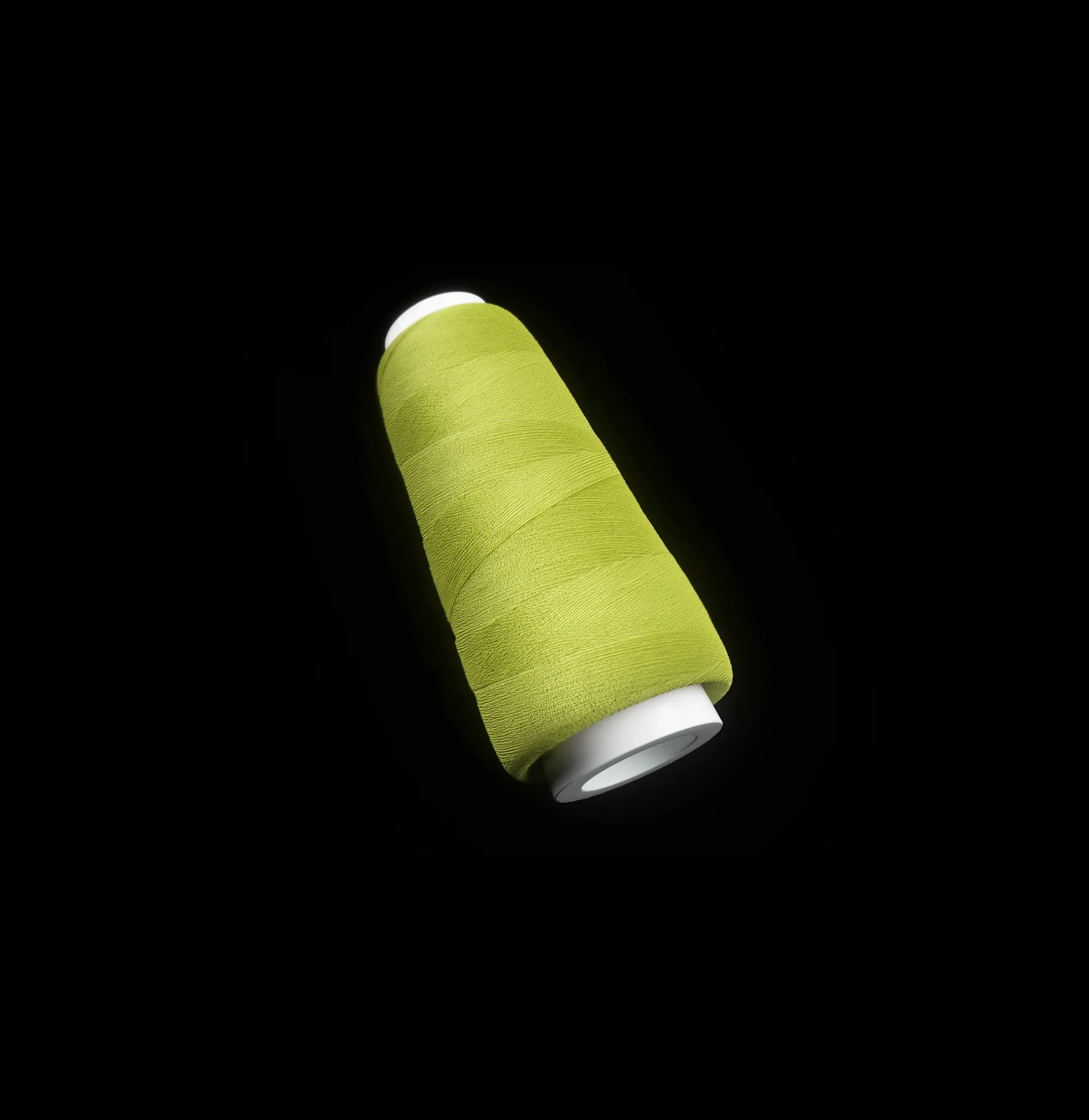 Sc_Fiber offers multiple benefits beyond its thermal performance, including being hydrophobic, knittable, laundry safe and pfc free. This product is in development.